CollegeChelsea
Start dateSeptember 2018
Course length1 year
Graduate Diploma Fine Art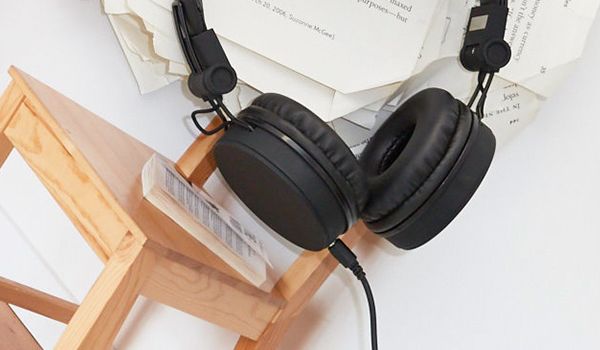 Graduate Diploma in Fine Art at Chelsea College of Arts is a full time, one year course.
The course enables you to develop your practice within a contemporary context, against the backdrop of the vibrant London art scene. The course is aimed at students who wish to progress to MA level or pursue a career within the field of fine art.
Graduate Diploma Fine Art News
Course detail
Content: what students can expect
A studio-based and practice-led course that brings together a wide range of media including painting, sculpture, film and video, digital media, sound, print, performance and drawing
Practice and theory are integrated, helping you understand the contexts and conditions that shape and frame contemporary art practice
To be allocated a tutor group that you'll meet on a regular basis to discuss each other's work
Significant control over what you learn, the pace you do this at and how you might demonstrate this. Students will be helped in these decisions through on-going dialogue with their tutors as well as fellow students
To receive inductions into the processes and facilities available in the college's studios and workshops, with specialist technicians on hand to offer support
To have access to Chelsea's shared workshops including ceramics, casting, laser cutting, photography, metalwork, woodwork and audio visual editing suite. View the Chelsea facilities section
Structure
The course runs over a total of 30 weeks. Learning and teaching are delivered through a programme of regular one-to-one tutorials, seminars and lectures, featuring a wide array of artists and practitioners.
The course is studio based and students work in a designated Graduate Diploma studio. The course is delivered through three units of study:
Unit 1 - Exploring your practice
You will establish and develop a working practice that best makes use of the College environment and your studio. You will ask fundamental questions about what it is to have a research informed practice where you will explore and articulate ideas through making work. This unit will help you develop a holistic approach where theory, practice and a professional context are interdependent within a practice that you will develop through the next two units.
Unit 2 - Contexts: Critical and Professional
Having explored potential ideas and theories that inform your practice in the first unit, you will next contextualise your practice within the diversity of current theories and debates. You will critically evaluate and identify references within art, literature, popular culture or theory. You will focus on your own specific interests to develop a secure grasp of the areas of concern that are important to your practice. The lectures and seminars act as models of how to focus, analyse and explore particular issues in greater depth.
Unit 3 - Practice: Development and Realisation
This unit asks you to develop your work towards a point of realisation in the form of exhibitions and through a portfolio. You will be expected to exhibit your work and, through the documentation of these exhibitions, demonstrate your ability to consolidate your research-informed practice into an appropriate form. The exhibitions will also demonstrate your awareness of how your work might operate appropriately within a professional context.
Learning and teaching methods
Exhibition, group and work in progress crits
Group and individual tutorials
Independently directed research and study
Individual and group based analysis and evaluation
Lectures and professional speaker programme
Peer assessment, support and development
Presentation skills workshops
Project work, supported by integrated teaching of history, theory and contemporary practice
Speaker programme highlighting contemporary fine art issues
Studio based teaching and practice
Student presentations
Team work
Technical workshops
Visits and work-based learning opportunities
Workshops on documentation, portfolio presentation and digital skills
Assessments methods
Artist statements
Art submissions
Essays
Presentations
Projects
Research portfolios
Facilities
View images of and find out more about our 3D workshops

View images of and find out more about our photography studios

View images of and find out more about our digital studio
How to apply
2018/19 entry
Applicants can apply for this course using our online application form.
Application deadline
The home / EU deadline is midday, Friday 31 August 2018.
There is no deadline for international applications. Students should apply as early as possible.
Further information about the application process
You will need to enter the following information in the online application form:
Personal details
Current and/or previous education and qualification details
Employment history
Personal statement
CV (curriculum vitae)
Portfolio (international only)
International applicants - once you have submitted the form you will be emailed a link to upload your portfolio (30 images).
All Home/EU applicants will be invited for interview.
Entry requirements
BA (Hons) degree or equivalent academic qualifications
Evidence of ability in art or design
Alternative qualifications and experience will also be taken into consideration
Personal statement
Portfolio of work
English language requirements
All classes are taught in English. If English isn't your first language you must provide evidence at enrolment of the following:
Personal statement
This should be about 500 words long and include:
Your reasons for choosing the course
Your current creative practice and how this will help with your future plans
If you do not have any formal academic qualifications please describe your relevant education and experience
Portfolio advice
A range of artwork - such as drawing, painting, photography, sculpture, video
Clear documentation of work that is too large to bring to interview
Self-initiated as well as project or course work
Evidence of research and development of ideas
Evidence of recent written work - where relevant to your practice
What we look for
Evidence of visual and conceptual creative abilities
A clear commitment to the chosen field of study
The potential to develop the full range of practical, expressive, critical and conceptual skills necessary to complete the course
The ability to benefit from the learning environment and experience
An awareness of the contemporary and historical context of fine art
Some understanding of the role that contemporary critical thought and historical study can play in the development of personal creative work
The ability to communicate and discuss issues and ideas both verbally and in writing
The ability to manage your own time and initiate projects
Fees and funding
Home / EU fee
£10,600 (2018/19).
Equivalent or Lower Qualification (ELQ) fee
This course has an undergraduate-level qualification as an entry requirement, and the quoted Home / EU fee rate reflects the fact that most students enrolling on this course will already possess an undergraduate-level qualification. Home / EU applicants for this course who do not already have an undergraduate-level qualification, or students in receipt of Disabled Students' Allowance (DSA), may pay a reduced fee.
International fee
£19,350 (2018/19 fees).
Course fees may be paid in instalments.
Additional costs
In addition to tuition fees you are very likely to incur additional costs such as travel expenses and the cost of materials. Please read the information on our additional costs page.
Accommodation
Find out about the accommodation options available and how much they will cost.
Careers and alumni
The course is aimed at preparing students for further study at Masters Level or pursuing a career in the field of Fine Art. This could include art practice, art writing, curation, arts administration, art consultancy, collaborative practice and community arts.