CollegeLCF
Start dateSeptember 2018
Course length3 years / 4 years (with placement year in industry)
UCAS code2P45
BA (Hons) Fashion Pattern Cutting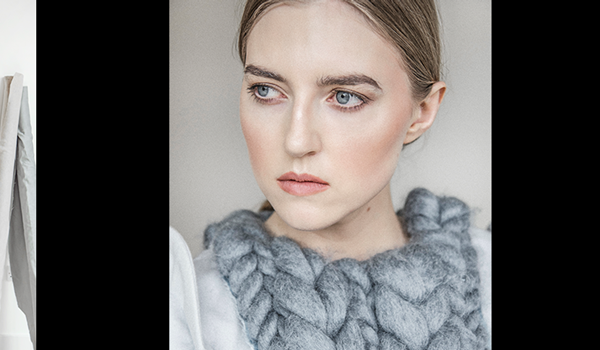 Applications closed 2018/19
Applications for 2018/19 entry to this course have now closed. Visit the Clearing page for a full list of UAL courses that are open for application.
Prepare yourself for a successful career as a pattern cutter for contemporary fashion by contributing innovative solutions through traditional craft practice and the latest digital technologies.
About this course
BA (Hons) Fashion Pattern Cutting focuses on creative approaches to the production of contemporary fashion, and promotes innovative cutting, fabric sourcing and digital technologies in the development of structured and unstructured clothing. The course operates across a range of market levels and has an international perspective, as many graduates from LCF have international careers. You will learn the skills of design research, design interpretation and three-dimensional realisation, presentation, fit alteration, pattern drafting and adaptation, construction and manufacture, fabric sourcing, trend investigation, market analysis and awareness of sustainability and ethical issues.
Facilities
Take a tour of LCF's world renowned fashion library, ideal for research and study.

Take a tour of Curtain Road's design, sewing and pattern-cutting facilities along with facilities at JPS and Lime Grove.

Explore our social spaces, for collaborative study and breaks, across our six sites in London.
Course detail
This course is subject to revalidation. Revalidation is a process that makes sure students get a high quality academic experience. During revalidation there may be some changes to course content. Please contact us if you have any questions about this course.
You will acquire broader academic skills which allow you to see the context of your particular study in the wider perspectives of fashion, society and the environment, together with the professional, communication and business skills you will need for successful employment in today's global fashion industry. You will have the option of doing a placement year in the industry between the second and final year of the course. Successful completion of this year will give you an additional qualification, and you will have the opportunity to make contacts and build valuable relationships for your future career before the end of your studies. At the end of your studies you will be equipped to enter the fashion industry with an innovative and professional portfolio and a range of skills that make you highly employable.
Content and structure
Year one - stage one - level 4 - 120 credits
Term one: Introduction to Fashion Pattern Cutting (20 credits); Cut - Manufacture - Trim (20 credits)
Term two: Introduction to Cultural and Historical Studies (20 credits); Drape and Form (20 credits)
Term three: Collaborative Realisation (40 credits)
Year two - stage two - level 5 - 120 credits
Term one: Cultural and Historical Studies (20 credits); Digital Innovation (20 credits)
Term two: Research Methods (20 credits); Structure and Form (20 credits)
Term three: Professional Engagement (40 credits)
Professional placement year (optional)
Diploma in Professional Studies
Final year - stage three - level 6 - 120 credits
Term one: Construction and Transformation (40 credits)
Terms one two and three: Contextualising Your Practice (20 credits)
Terms two and three: Final Major Project (60 credits)
Students on this course might be invited to participate in study trips. This may involve, for example, visits to key areas of capital cities, factories, stores and museums. Attendance on these trips is not compulsory but recommended. Details regarding timings and costs will be issued closer to the relevant trips.
Course units
Year one
In the first term you will study two units.
Introduction to Fashion Pattern Cutting aims to introduce you to your course and its subject specialism as well as to effective learning and studentship at undergraduate level. It will orientate you to the practices and knowledge base needed to understand your discipline and help you to develop your skills for independent and collaborative learning, reflection and your own self development. Students come from many diverse educational backgrounds and a part of this unit will enable to reflect on your own background and how that shapes the way you approach your course.
Cut – Manufacture – Trim introduces you to the industry design cycle, fabric sourcing, basic pattern cutting and manufacture techniques related to garment production. You will learn about the importance of garment development, fabric experimentation and the exploration of, and problem-solving for, techniques processes within the production/manufacturing environment. You will also explore the fundamental relationship between the interpretation of an apparel design and the 3D outcome. You will evaluate how creative solutions can be used to inform design and its development stages, ready for production. You will be introduced to garment specifications, using both hand rendered drawing and appropriate computer programmes, and you will learn about core practical 3D skills through demonstration of basic pattern-cutting and manufacturing techniques. An induction to the Materials Library will help you to begin the process of fabric sourcing and identification. You will be encouraged to use technical resources for apparel manufacture in order to develop creative toiles, which will further establish the link between 2D and 3D, and how to evaluate the progression of a design into a finalised garment.
In the second term you will study two units.
Introduction to Cultural and Historical Studies introduces you to key concepts and ways of thinking about fashion and its context in society and culture. You will attend lectures, seminars and workshops, and do a significant amount of reading of academic texts in order to complete a formal academic essay for assessment. Completion of this unit will allow you to make an informed choice of subject for study in the second year Cultural and Historical Studies unit.
Drape and Form asks you to explore and experiment with creative techniques and methods of pattern-cutting, addressing soft-structure and drape, through fabric manipulation and more advanced methods of modelling on the stand. You will investigate and research innovators of creative cutting techniques from both historical and contemporary viewpoints. Informed by this learning you will begin to develop your own perspectives through working with the technique alongside a considered aesthetic that celebrates the nature of the fabric and the challenge of drape, within the creative cutting process. Emphasis will be on the qualities of different fabrics and their structure and how this affects the creative use of drape to inform the cut, structure and silhouette of a range of shapes. You will be expected to evidence a deep understanding of your research, analysis, exploration and experimentation for your chosen aesthetic, through photographs and drawings (both illustrative and technical). There will be an emphasis on your understanding of the finish and production techniques used for the appropriate chosen fabrications and proposed market level.
In the third term you will undertake the Collaborative Realisation unit. This gives you the opportunity to work in a small group. The emphasis of the unit is on creative collaboration and team-working, which balances individual contributions within the collective output. You will work in a small team with students from the fashion textile courses to effectively communicate a response to a professional brief where you will be expected to define an aesthetic philosophy and appropriate market level (including the identification of potential competitor brands). Through your collaboration you will move towards the execution of core pieces within a 'capsule collection', with an emphasis on shirts, skirts and/or dresses. Networking, communication, teamwork and presentation are all essential skills required to work in the fashion industry. Emphasis will be on creative problem solving and developing solutions with your peers through discussion and negotiation in your response to the requirements of the brief. Together you will employ professional production and presentation skills to demonstrate the outcomes from your collaboration.
Year two
In the first term you will be able to study a Cultural and Historical Studies unit of your choice that will broaden or deepen your learning of areas relating to your interests in your chosen field. You will have the opportunity to participate in lectures, seminars and workshops with students from other courses within your School, and will read relevant academic texts and complete a formal academic essay for assessment.
Also in the first term, the Digital Innovation unit will introduce you to the relevant CAD/CAM tools that are used in industry and the relationship with traditional practical skills in order to create prototypes that evidence the use of these programmes. You will develop your 3D thinking and will consider the processes needed to balance traditional methods with the transformation into computer aided pattern cutting. You will also be expected to identify the possibilities for further exploration and explore the creative scope for pattern development. You will investigate the development of a contemporary range of garments through the exploration (in both analogue and digital formats) of a range of fashion products. Colour, fabric, proportion, silhouette and detail will all be important in your response to the project brief. Communication techniques (both drawn and digitally produced) will be further developed in conjunction with technical skills to support a professionally presented body of work.
In the second term you will study two units.
The Research Methods unit allows you to explore and experiment with different critical and methodological approaches to research, as well as looking at the range of established research methods and the role of research within design and technology. The unit forms an introduction to the Contextualising Your Practice unit and establishes the relationship between theory and practice. You will consider the relationship between primary and secondary sources, ways of developing and originating research, and methodologies for realising the research in a formal manner appropriate to your subject specialism. You will also become aware of any limitations, and this will enable you to choose the most appropriate research method for a particular project. You will formulate a plan for future research into your subject specialism and construct a research proposal and presentation. This unit will enrich your research skills and provide a basis for your work, especially in your final year of study.
Structure and Form will introduce you to the complexities and challenges involved in creating structured garments through cut and construction methods. You will explore digital processes to facilitate cut and manufacture for outerwear, and utilise CAD/CAM software to develop and achieve creatively ambitious outcomes. You will produce technical drawings to inform your production specifications, and you will use appropriate software for technical communication and portfolio presentation.
In the third term the Professional Technical Engagement unit gives you the opportunity to respond to a live or simulated professional project brief that will ask you to explore industry problems and working practice. You will be able to examine the way in which a professional team responds to such situations in addition to offering your own innovative responses. This will increase your awareness of the realities of the industry and of the potential opportunities for your career progression. You will be expected to analyse and reflect upon the brief, and you will produce a professionally presented body of work that evidences your creative and professional problem-solving skills and techniques in answering the brief.
Professional placement year
This year is optional. If you take up this opportunity you will undertake a 30-week industrial placement, where you get to experience the atmosphere, pace and discipline of working within the fashion industry by total involvement in the day to day activities of a company. You will be required to write a report on your placement, which will develop your study skills and allow you to demonstrate your research, analytical and evaluative skills. Successful completion of the year will give you the additional qualification of a Diploma in Professional Studies. LCF Careers will run a preparatory programme before your placement, and you will be expected to be involved in securing a suitable placement for your own personal development, skill set and career aspirations.
Final year
In the first term you will undertake the Construction and Transformation unit which will inform you and prepare you for your Final Major Project and the creative partnerships that you will develop with BA (Hons) Fashion Textiles students. You will be expected to negotiate a project brief in collaboration, which will allow for a full investigation into an exploratory practical journey culminating in a body of work that shows innovative cutting and technical experimentation. Stand-work, draping, fabrics, process and creative resolutions will be explored and considered during this journey. Extensive investigation of finish and manufacture will be documented alongside the technical and practical processes of apparel construction. You will negotiate a partnership with a textile student that will inform the aesthetic and technical development and execution of a range of apparel that will enhance both disciplines within a considered and defined market level. You will engage in prototype testing, evidenced through 2D and 3D investigation and sampling. The focus will be on how you utilise, adapt and expand your skills to fulfil creative experimentation, whilst considering the practical aspects of problem solving. Fabric selection, detail, finish, production techniques, silhouette and scale will also need to be fully considered. The completed outfits will form the basis of inspiration for developing new work in your Final Major Project.
Contextualising Your Practice in the first and second term affords you the opportunity to demonstrate your understanding of the critical and analytical perspectives developed within cultural and historical theory and your ability to apply these in a specific study. You will research the topic you identified in the Research Methods unit, which will lead to the production of an extended essay. It is the opportunity for you to undertake a substantial piece of structured research that examines in depth practical and theoretical issues related to your field of practice; it will build on the critical debates and concerns raised throughout your course.
In terms two and three you will undertake the Final Major Project unit. This is a personally negotiated project and focuses on the culmination of your undergraduate learning experience and may cement your collaborative partnership. Through the development of a final major project you will be further demonstrating your innovative approach and deeper engagement, analysis and conclusions drawn from your Construction and Transformation unit. You will now be refining and executing your final piece of work, demonstrating advanced technical competency, problem-solving, and creative application of finish and detailing within the execution of the finished outcomes. The outfit(s) completed in your Construction and Transformation unit will inspire and inform your overall 'collection', where you will complete a total of six outfits. The final outcomes may be achieved through your textile collaboration, which would highlight the strengths of the partnership within each subject discipline. Alternatively, you may wish to individually progress technical and/or silhouette ideas from this work. This project is the vehicle for you to demonstrate and evaluate and reflect upon your own learning and skills in order to establish a potential career path.
Showing your work
All students are advised to set up a profile on portfolio.arts.ac.uk, UAL's new portfolio platform, which can be done at any point during your time at LCF and will last for up to 12 months after graduation. This platform is often used to source student work for promotional use on the website, social media and for print and can be a great way of getting your work seen. You may also be asked to have a portfolio profile for the selection process when it comes to degree shows.
Amer Kamal is the Course Leader. Amer studied Fashion Design at Parsons School of Design in New York. He has worked as a freelance designer for 25 years, running his own business in both New York and Milan, also showing at New York Fashion week. He established the BA Fashion Atelier programme at UCA Rochester and has been teaching in higher education for twelve years and continues to work as a freelance designer and pattern cutter. Amer completed his MA in NABA in Milan and a PgCert in Teaching and Learning in Higher Education at UAL.
Tina Fox is Senior Lecturer on this course and her training and background is as a designer and pattern cutter with experience from haute couture to chain stores, but with particular focus on high street fashion. Many years in industry inform her teaching, and she also has several years of experience of teaching short courses for the International Team 'Flying Faculty' at LCF. These include 'Jacket Design and Realisation' at IMA in Istanbul, and 'Draping & Creative Cutting', 'Soft Tailoring' and 'Product Development' including Lectra, Optitex and Body Scanning in Dhaka for Bangladesh Garment Manufacturers and Exporters Association (BGMEA) University of Fashion Technology (BUFT).
Polly Kenny is the Programme Director for BA (Hons) Fashion Textiles and BA (Hons) Fashion Pattern Cutting and has an MA in Fashion Studies. Her industry experience is extensive and has been through collaborative partnerships with, for example, Broderie Anglaise and Peter Wright Europe Ltd, with clients, including Ronit Zilka and Morris Angels, and at the industry's textile fairs. She is a member of the Higher Education Academy and Vice Chair of the London Branch of the Society of Dyers and Colourists. Her practice-based research focuses on the mark of the hand through digital and craft processes investigating the archive and textile memories.
Rob Phillips is the Creative Director for the School of Design and Technology. Trained in fashion womenswear, surface textiles: print, menswear and illustration Rob went on to become the Fashion Editor for International Textiles magazine and consultant for fashion brands. Rob's broad skill set of fashion design, process, graphics, presentation, typography, advertising and communication led to his appointment as Creative Director of Fashion Forecast magazine, where his progressive work promoting young fashion talent garnered him much acclaim from industry. Rob continues to nurture talent at LCF across all courses within the School, teaching holistically about fashion, developing the students' full potential so they can make their unique contribution to the fashion industry. He furthers the work of the College through many routes, including industry projects, collaborations and competitions. He also curates and directs the School's events including fashion shows, films, photoshoots, publications and exhibitions. Rob continues to contribute to industry as a fashion commentator (BBC, The Guardian, SHOWstudio and more) and as creative consultant for fashion brands.
How to apply
Opportunities for all
We are committed to making university education an achievable option for a wider range of people and seek to recruit students from diverse socio-economic, cultural and educational backgrounds. We are committed to supporting all our students in achieving their potential both during and after their courses.
Home / EU applicants
This section includes information on how to apply, course entry requirements, selection criteria, information about interviews and portfolio advice.
Applications for 2018/19 entry for this course are now closed. Applications for 2019/20 entry will open in Autumn 2018.
You must apply through Universities and Colleges Admissions Service (UCAS), where you'll need the following information:
University code: U65
UCAS code: 2P45
Go to 'Apply' from the UCAS home page, where you will be able to register and create a password that gives you unique access as you complete your application form.
Contact us on:
Telephone: +44 (0)20 7514 7344
Or you can use the UAL Course Enquiry Form
Please note that the equal consideration deadline is 15 January.
For full details on the application process, visit the Undergraduate application page.
International applicants
This section includes information on how to apply, course entry requirements, selection criteria, information about interviews and portfolio advice.
Applications for 2018/19 entry for this course are now closed. Applications for 2019/20 entry will open in Autumn 2018.
International applicants may apply through one of three routes only:
Further information on applying via UCAS is provided on the Applying through UCAS page.
If applying through UCAS, you will need the following information:
University code: U65
UCAS code: 2P45
We continue to accept applications throughout the year, but please note that the equal consideration deadline is 15 January.
For full details on the application process, visit the Undergraduate application page or contact the UAL admissions team who can answer any specific questions that you may have regarding LCF's courses tailored for international students. This can include guidance for your portfolio, advice on the application process and fee advice. We offer a 'drop-in' facility for applicants who may be in London and wish to obtain further course and admissions information.
Entry requirements
Entry to this course is highly competitive: applicants are expected to achieve, or already have, the course entry requirements detailed below.
The standard minimum entry requirements for this course are:
Two A Level Passes at Grade C or Above; preferred subjects include, Art, Design, English and Maths;
or Pass at Foundation Diploma in Art and Design; Pass at BTEC Extended Diploma (preferred subjects) Art & Design;
or Pass at UAL Extended Diploma; Access Diploma or '64 tariff points from the Access to HE Diploma;
or 64 new UCAS tariff points (equivalent to 160 old UCAS tariff points) from a combination of the above qualifications or an equivalent full Level 3 qualification;
or equivalent EU or non-EU qualifications;
and three GCSE passes at grade A*-C.
Exceptionally, applicants who do not meet these course entry requirements may still be considered if the course team judges the application demonstrates additional strengths and alternative evidence. This might, for example, be demonstrated by: related academic or work experience; the quality of the personal statement; a strong academic or other professional reference; or a combination of these factors.
English language requirements
All classes are conducted in English. If English is not your first language you will be asked to provide evidence of your English language ability when you enrol.
The level required by the University for this course is IELTS 6.0 with a minimum of 5.5 in each skill.
Please visit the UAL Language Requirements page. Read carefully and look at the relevant documents.
Student selection criteria
What we look for
The course team seeks to recruit students who can demonstrate:
A current awareness of fashion in terms of fabric development, new designers and fashion trends
A potential to achieve a high standard of technical manufacture
The ability to translate 2D ideas to 3D realisations
The ability to record and develop design ideas through the vehicle of drawing
The ability to work as a member of a team
The ability to work independently to develop your own knowledge and skills acquired on the course
Portfolio and interview advice
For this course you will be required to upload a mini portfolio. Further instructions will be sent by the course administrator after application submission. International students should contact the International Office at lcf.international@arts.ac.uk to find out about the portfolio application process.
For this course your portfolio should show evidence of: drawing / presentation skills; fashion and cultural awareness; level of research, exploration and experimentation; 3D awareness through product development or technical drawing; sense of colour and texture; technical competence; design and materials selection; and visual communication skills.
Applicants will be expected to demonstrate the following at interview: a current awareness of fashion in terms of fabric development, new designers and fashion trends; an understanding of the design process; an understanding of this course; the ability to work in a team; and the ability to work independently.
What happens next
All application forms, personal statements and references are read and considered by the course team against the selection criteria listed in the Entry requirements and What we look for sections.
Depending on the quality of your application, you may be asked to submit a number of images of your work. If the course team wish to consider your application further, you will be invited to an interview where the course team will look at your portfolio and ask you questions to establish your suitability for the course. If you are successful at the interview stage you will be offered a place. Applicants are not guaranteed to be asked to upload work, nor are they guaranteed an interview.
Please note that if you are unable to attend the College may not be able to re-schedule.
If you applied through UCAS the result of your application will be communicated to you via UCAS through ucastrack. You will only receive further communication directly from the College if your application has been successful. This will be in the form of a full offer pack including details of accommodation, fees, and other important information.
Deferred entry
Deferred entry is normally only allowed in exceptional circumstances. Please contact us before you submit your application if you are considering applying for deferred entry.
Interview week
Applicants on some courses may be invited to attend an Interview. Further details will be sent to you with your interview letter, confirming location and date. International applicants should contact the Admission Office by emailing lcf.international@arts.ac.uk about portfolio requirements (if applicable), interview times and dates.
Potential changes to course structure
Please note: the information outlined is an indicative structure of the course. Whilst we will aim to deliver the course as described on this page, there may be situations where it is desirable or necessary for the University to make changes in course provision, for example because of regulatory requirements or operational efficiencies, before or after enrolment. If this occurs, we will communicate all major changes to all applicants and students who have either applied or enrolled on the course. Please note that due to staff research agreements or availability, not all of the optional modules listed may be available every year. In addition, the provision of course options which depend upon the availability of specialist teaching, or on a placement at another institution, cannot be guaranteed. Please check this element of the course with the course team before making a decision to apply.
Webpage updates
We will update this webpage from time to time with new information as it becomes available. In the meantime, if you have any questions, please use the enquiry form above.
Fees and funding
Home / EU fee
£9,250
This applies for the 2018/19 academic year.
Tuition fees for undergraduate degree courses have been set at £9,250 per year for full-time study. This applies from the 2017/18 academic year, subject to changes in the law. Tuition fees may increase in future years for new and continuing students, in line with an inflationary amount determined by government. Please visit our Undergraduate tuition fees page for more information.
International fee
£19,350
This applies for the 2018/19 academic year.
Additional costs
In addition to tuition fees you are very likely to incur additional costs such as travel expenses and the cost of materials. Please read the information on our additional costs page.
Accommodation
Find out about the accommodation options available and how much they will cost.
Scholarships and awards
There are a number of scholarships and awards available to students on this course. Use our search tool to find out more information.
Careers and alumni
Developing your skills
All of our undergraduate courses are concerned with the development of your personal and professional skills. On your course you will evolve from learning basic skills in your discipline through to a position where you are an independent creative thinker capable of making an effective contribution to the relevant sector of the fashion industry. Personal and Professional Development (PPD) skills are embedded in all units on every course. Speaker programmes with contributions from alumni, members of industry and others are a part of many courses, as are work placement opportunities in industry.
Graduates who wish to continue their education at postgraduate level are encouraged to progress to suitable courses within the College, the University or elsewhere.
Career paths
Many graduates prefer to seek employment as soon as they have completed their undergraduate studies. We are confident that graduates from this course will be able to gain positions in design and sample room, garment and production technology, fabric research, sourcing and manufacture. Technical competence and creative confidencewill enable graduates to become technical managers and innovators, consultants, andproduct developers, as well as defining their own individual career opportunities.